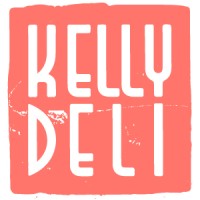 KellyDeli today becomes the latest partner in the Global Tuna Alliance (GTA), an independent group of retailers and tuna supply chain companies, who are committed to realising harvest strategies for tuna fisheries, avoidance of IUU products, improved traceability as well as environmental sustainability, and progressing work on human rights in tuna fisheries.
KellyDeli is a fast-growing, innovative food company with Asian-inspired restaurants, brands and thousands of sushi kiosks across Europe.
Celine Ricord, Corporate Responsibility Manager, said: "At KellyDeli, we're committed to using our business as a force for good, driving positive changes for generations to come. We are committed to use only 100% responsibly sourced fish and seafood (based on the MCS 1-3 rating) and constantly improve our fish and seafood criteria by increasing the quantity of certified sustainable fish and seafood (MSC, ASC, Global GAP, BAP,).
Our partnership with the Global Tuna Alliance will enable us to keep abreast of the latest Tuna fishing practices and help drive positive changes. With a consumption of more than 400 tons of tuna loins per year in Europe, Tuna is one of the most important ingredients used at KellyDeli.
Our goal is to ensure current and future availability of fish and seafood and we welcome the opportunity to work and support the work of the GTA going forward."
Dr Tom Pickerell, Executive Director at the Global Tuna Alliance, said: "We are delighted to welcome KellyDeli to the Partnership. I'm looking forward to working with Celine and her team to achieve the shared goals of the Global Tuna Alliance."